There is a new software version 3.3.4 available.
Improvements:
fix weld counter, it can cow count up to 65535
add over volatge warning when input voltage is 14.5 V or higher
It is available on my Github: Arduino Spot Welder V3.3.4 Software
Update Procedure
To upload the software to the Arduino Nano you can use the Software Installation Tutorial for V3.3.2. Its exactley the same procedure for this new V3.3.4
When you update from an older V3 sofware you need to perform a full reset of the welder through the system menu after the update. Otherwise the welder will not work properly.
The improved Weld Counter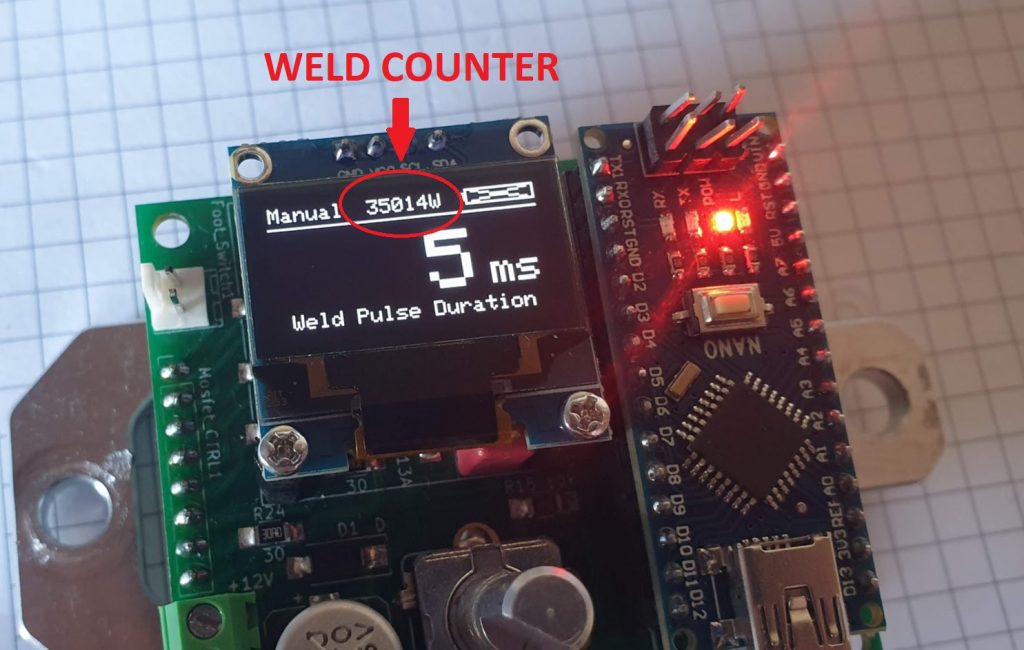 In earlier versions the weld counter could "only" count up to 10.000 welds and did then automatically reset to zero. Now it can count up to 65535 before it will automatically reset.
The High Voltage Warning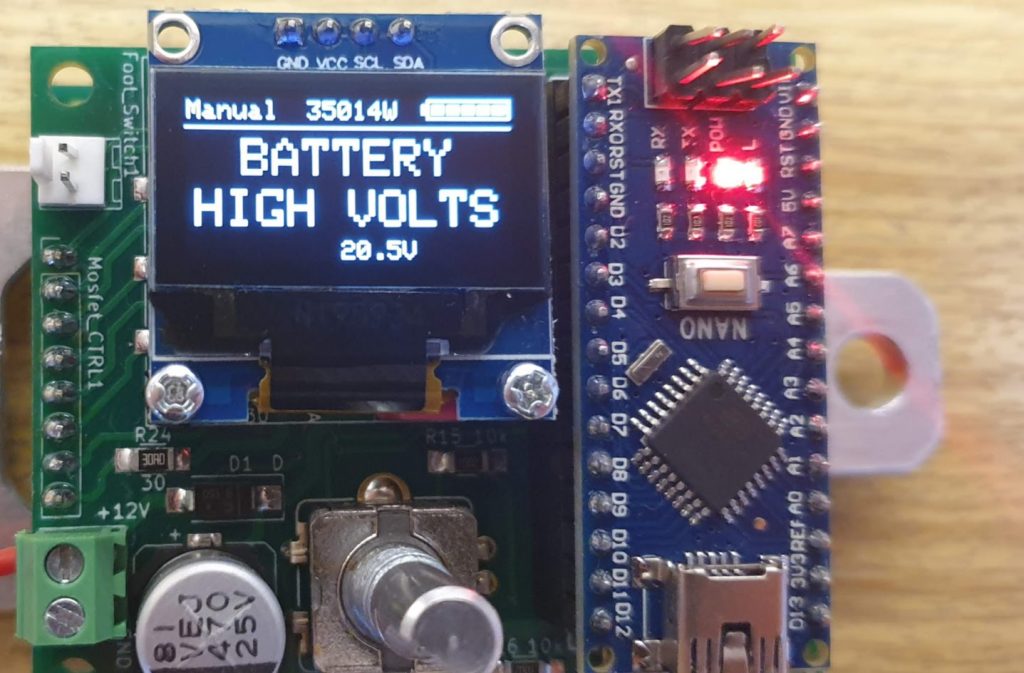 The welder can handle input voltages up to 14V for safe operation. People sometimes forgot about this and managed to blow up their welders. Because of this a high voltage warnig has been implemented. It will be triggered if the input voltage is above 14.5V .