The case for the Arduino Spot Welder got a design update so it is now more modular to use.
The case now is made of 3 parts instead of 2 in the previous version. The top part was not changed, but the bottom part was splitted up into two parts. This way it is possible to use the case for different mounting situations.
There are now 2 possibilities to assemble the case. Detailed instructions for this are in the assembly instruction.
1. Use just the 2 big case parts to mount the Spot Welder directly to the car battery terminal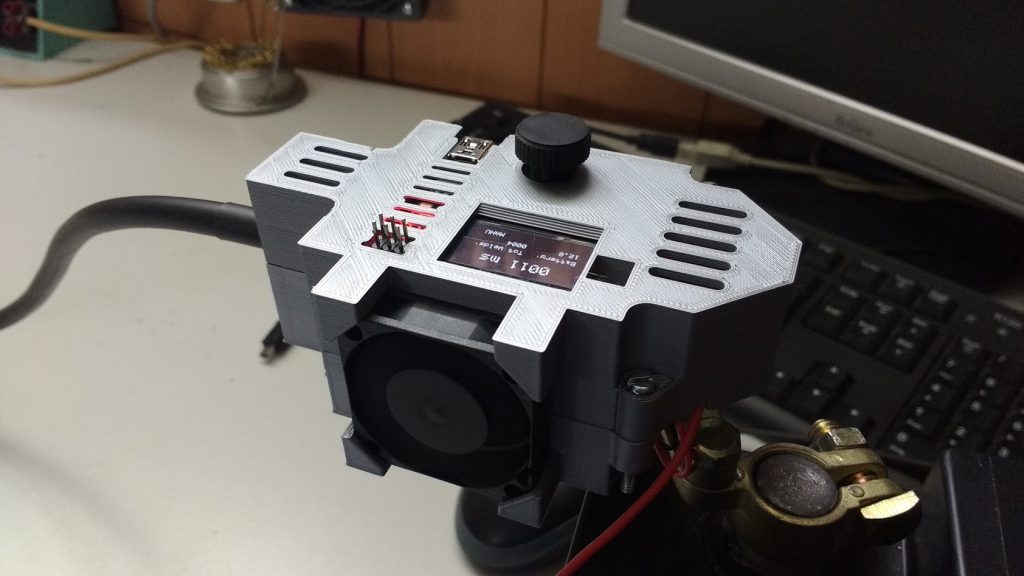 The complete system with the fuse case then looks like this: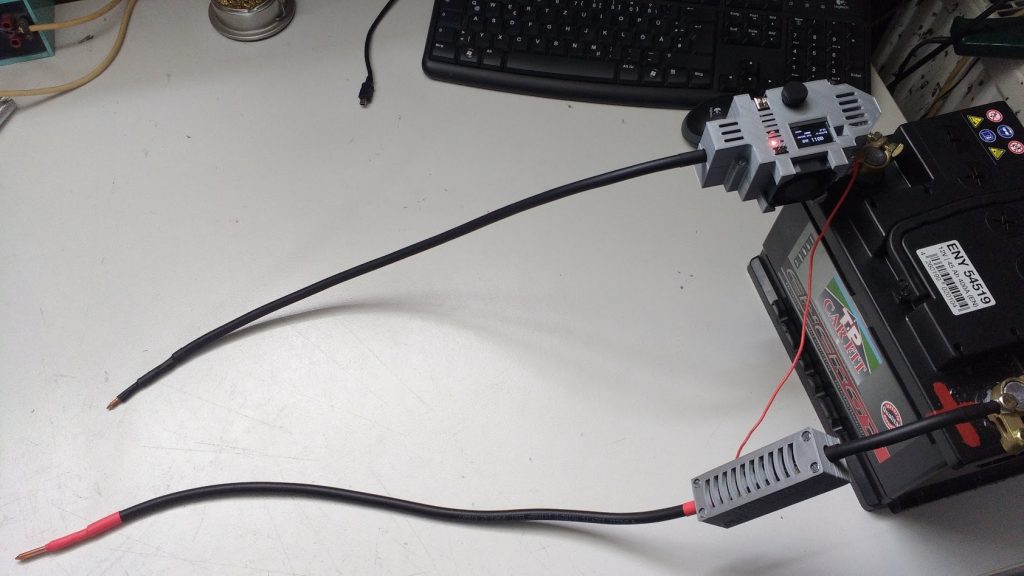 2. Use all 3 case parts to get a fully enclosed case and use a extension cable to connect the Spot Welder to a Lipo battery or a car battery.
The connection in the picture is only an example. You could also cut of the ends of the extension cables and directly solder the battery connector to the cables. The Lipo i recommend is Turnigy Nanotech 5000mAh 3s (11,1V) 65-130C . Do not use Lipo batteries with more than 3 cells (11.1V). The Spot Welder has a maximum operating voltage of arround 14 V.