With this software update the Arduino Spot Welder will now recognize if the foot switch is wired wrong and display an error message.
Detailed Description:
The foot switch needs to be used in no configuration, if it is connected in nc configuration an error message will be displayed during the start up of the spot welder.
NO: (normally open) means contacts are open when the switch is not pushed
NC: (normally closed) means contacts are closed when the switch is not pushed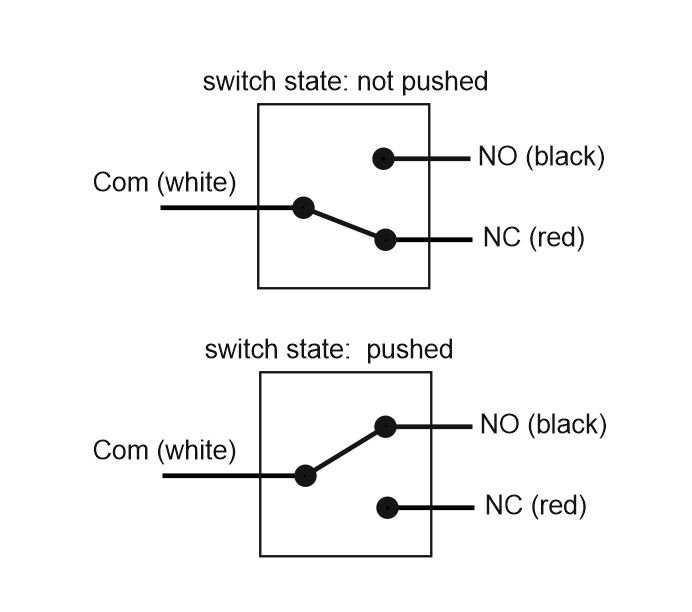 How to connect the foot switch correct
As you can see in the picture, the current batch of foot switches need to connect the white and black cable to the spot welder. This way you close the contacts when pushing the switch, which then activates a pulse.
If white and red is connected the welder will display the error message.
In case you manage to connect completely wrong and use red and black, there will be no error message but pressing the foot switch will also not work because these to contacts are never closed together no matter if the switch is pushed or not.
Software Download:
V3.3.1 of the Arduino Code is available to download at Github: Arduino Code Download