There was a little software update that makes it easier to program the Arduino Nano with the Spot Welder Software.
Changes in V3.2.2:
The software reset function has been removed. Many people who built the Spot Welder complained that it is very complicated to update the Arduino Nano Bootloader.
This change eliminates the need to install the SoftwareReset library and you also dont need to change the default bootloader of the Arduino Nano to the OptiBoot Bootloader anymore.
How does this change the Spot Welder usability ?
In the prevoius software with the need for the Optiboot Bootloader it automatically performed a reset, when you are in the sytem menu and click on the reboot, the safe reset or the full reset button. With V3.2.2 you need to power of the Spot Welder manually to perform a reset after clicking on one of the buttons. This means unplug power and then plug power back in.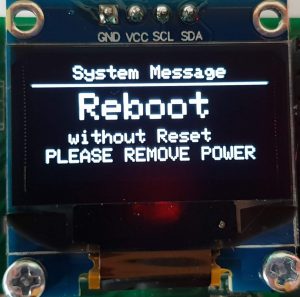 In case you still want the automatic reset function and dont have problems updating the Arduino Nano Bootloader you can use Software V3.2.1.
If you are already using V3.2.1 of the Spot Welder you dont need to use Software Version V3.2.2.