Assembly instructions for the 3d printed ANL 300A Fuse Case
Parts for the fuse case:
4pcs M3x25mm screws
4pcs M3 nuts
2pcs M5 nuts
2pcs M5x12mm screws
2pcs M5 washers
2pcs M5 brass washers
For the final assembly you may also need an Extension Cable or make one on your own. You can find the STL files for the case at Thingiverse.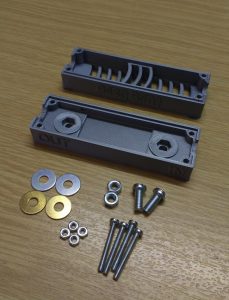 Assembly:
Remove the support material of the printing process from the 3d printed parts. Take one of the m3 screws and push it through the holes to pop out the support material.
If not all of the support material pops out, remove the remaining with a small screw driver.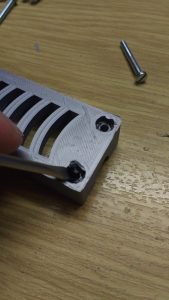 Repeat this until all 8 pockets are free of support material.
The nuts have a tight fit in the pockets. To get them in put a screw through the hole and screw on a nut. Then tighten the screw so the nut gets pulled into its pocket. Make sure the nut is aligned correctly with the pocket when pulling it in.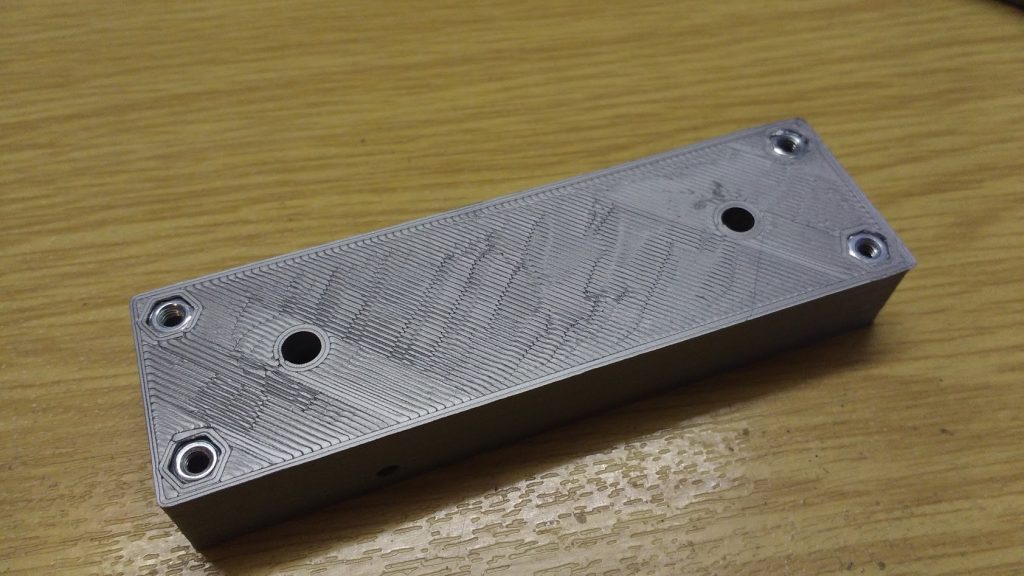 Push the m5 nuts in their pockets. They should go in pretty easy. If not put them in like you just did with the m3 nuts.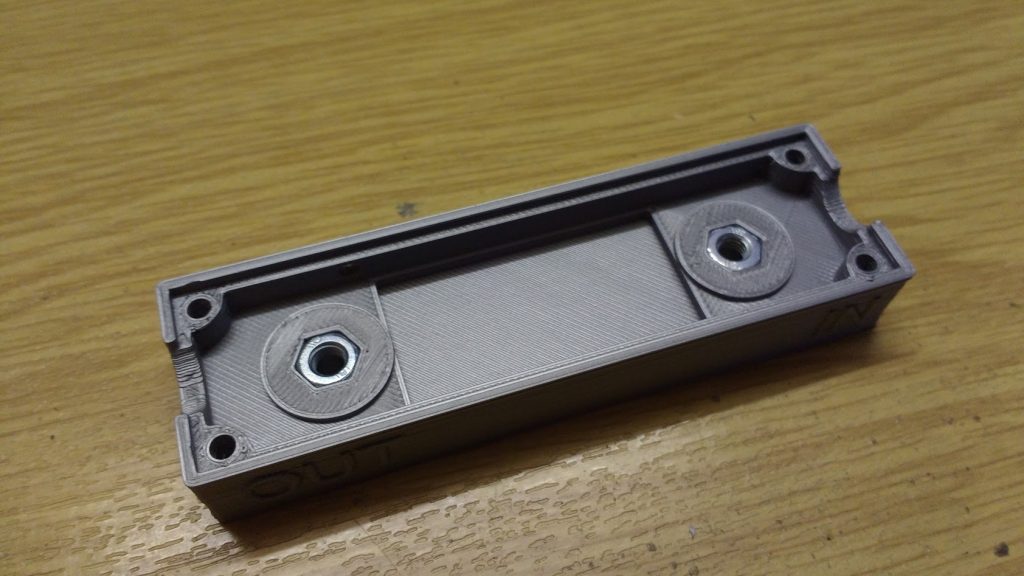 Lay the components in the case on the m5 nuts-> washer – fuse – brass washer – positive welding cable shoe. Then put in the m5 screws and tighten them.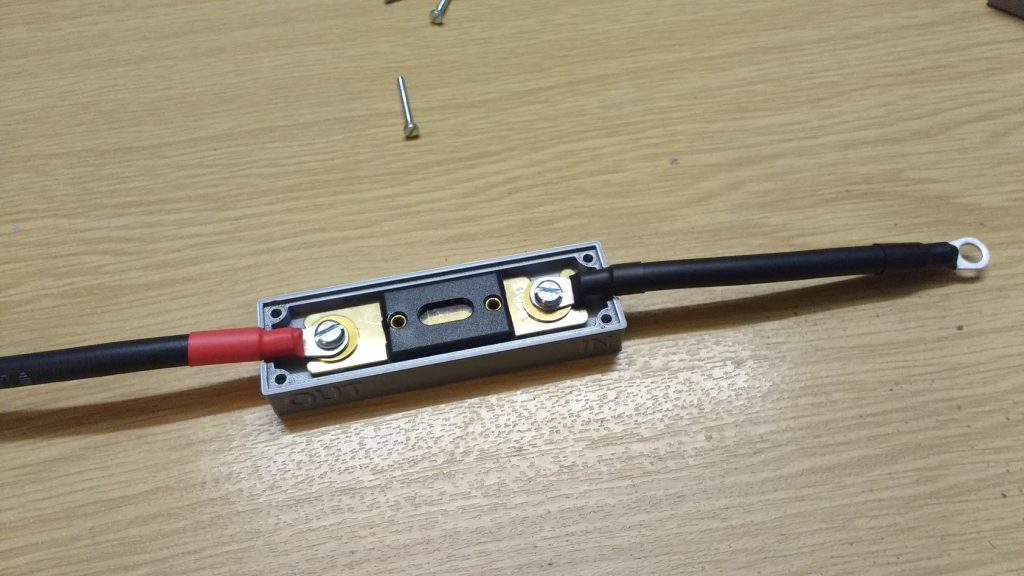 If you want to power the Spot Welders Arduino Board through the car battery you can push a cable through the little hole in the side of the case and clamp it under the cable shoe. The other end of the cable goes to the 12V pad on the Spot Welder PCB.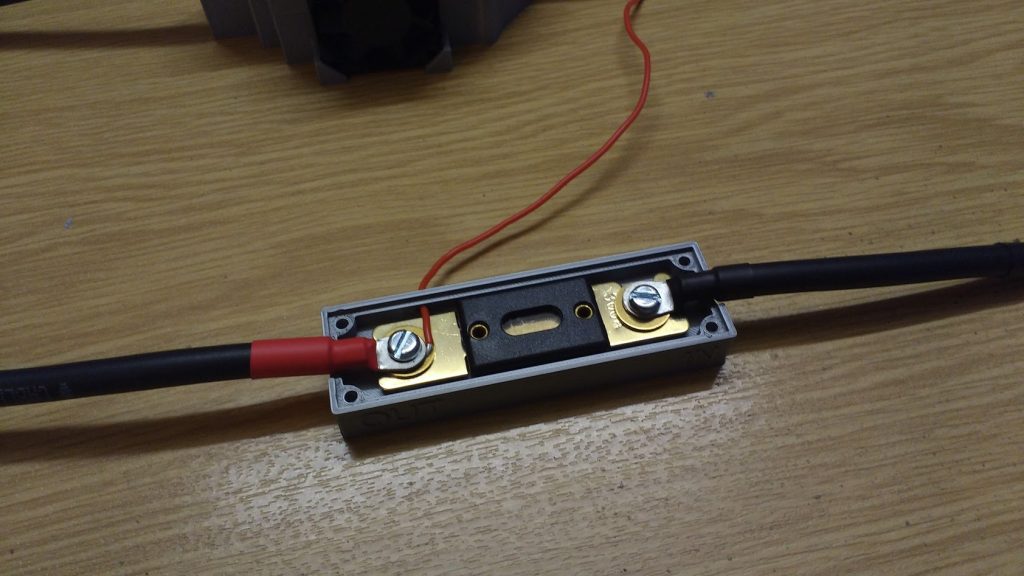 Another possibility is to solder the cable directly onto the fuse.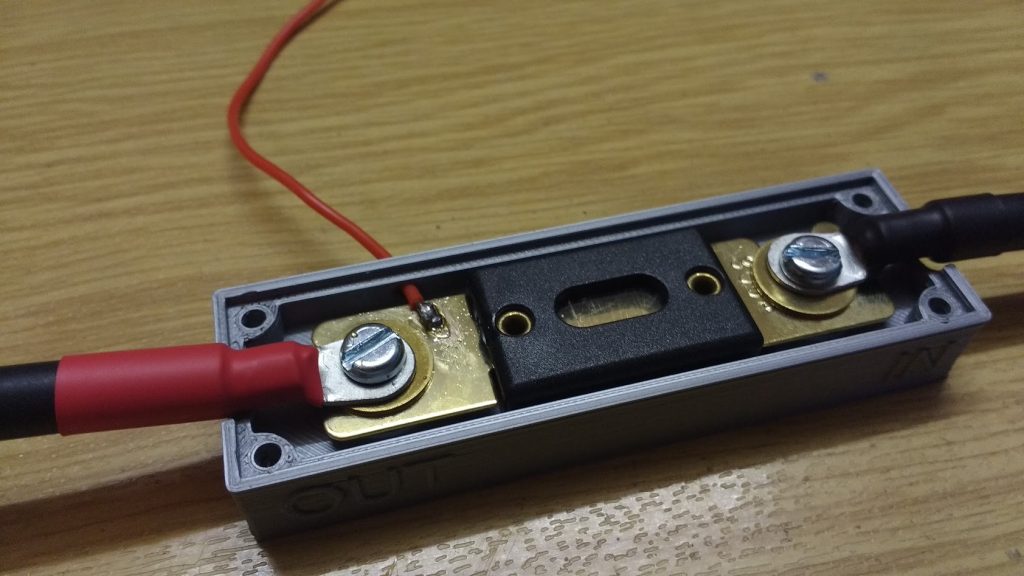 Finally put on the top part of the case and tighten the 4 m3x25 screws.